view all
M.A Rasheed Engineering Works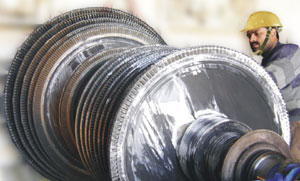 We M.A Rasheed Engineering works are engaged in repairing and refurbishing of old turbines and manufacturing the various spare parts of the Sugar Mills, Cement Plants for the last 50 Years. We have specialized machinery and specialized trained technicians to repair the old unserviceable turbine rotors.
We assure you of your excellent work and at much cheaper price than being offered from Europe and India. Hope to receive your kind patronage and look forward to receiving your postive reply.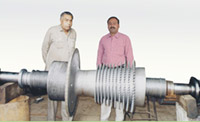 We are glad to inform you that these facilities have been build up by hardwork and years of training and experience and are in a position to undertake any job of refurbishing, repairing and gurantee the working of the steam turbine repaired rotors.
The following jobs have been taken in hand very successfully:

Up-grading of Mill House & Shredder Turbines
Remetalling of bearings of worn out turbine rotor blades
Replacement of blades with newly manufactured blades from special alloy.
Repaired throttle valves and their seats.
Repair totally damaged rotors of the steam turbines of sugar mills.
Repair of Air Compressors.
We repaired various worn out shafts on automatic machines by re-building and grinding. We also manufactured new white metal bearings as well as repaired worn out bearings by re-metalling white metal and aslo made all kinds of new bearings & thrust pad and also re-metalled the old ones.
If you have any job regarding the turbine to be done in the off-season you will find us at your disposal. Only on receiving a letter or telephone call, our representative would visit your site, discuss with you the work to be done and give you very fabourable price and delivery period.